Skip to Content
Protecting Waterfront Properties
Maine Coastal Protection, LLC has been protecting waterfront properties in Maine for decades now. We provide coastline preservation services that implement our carefully cultivated ecologically sustainable solutions. Our team is made up of civil engineers, landscape architects, and certified erosion control equipment operators. From the planning to the final installation, we will work with you throughout the entire restoration process. With our team on your side, you can have peace of mind knowing that your shoreline property is protected for generations to come.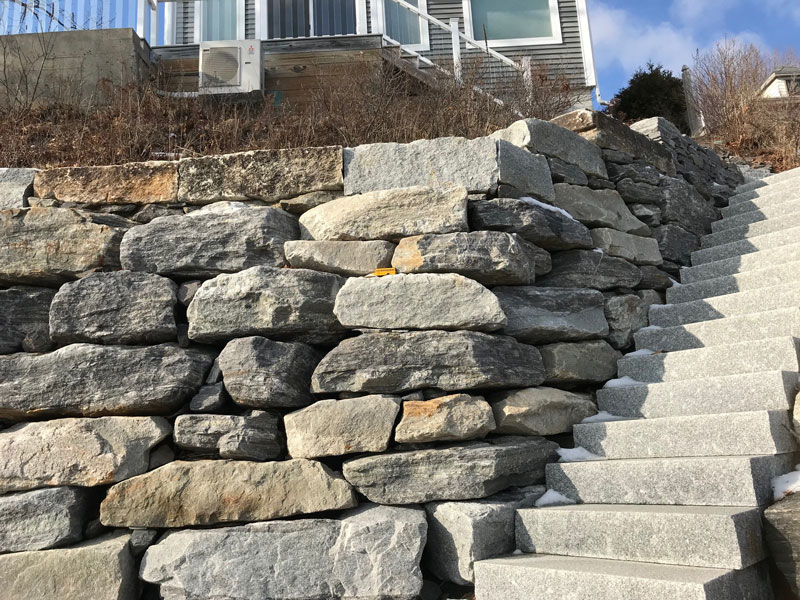 What We Do
As a team, we provide and implement a variety of coastal erosion solutions and services. Our goal is to provide solutions that actually work against unstable banks, receding shorelines, erosion, and poor drainage. All of these things significantly impact the presence of coastlines and put the properties at risk. That is why we have designed solutions that are fast acting and long-lasting. We evaluate sites that are near the shore, design solutions for them, navigate the permitting process, and implement strategies that will counter the effect of the eroding shorelines. Our carefully calculated solutions include:
Sea Walls
Ground Stabilization
Plant Removal
Coir Logs
Revetments
Contact Our Experts to Preserve Your Property
As a team of coastal protection experts, our goal is to give you the services you need in order to feel safe and secure on your shoreline property. We design and implement ecologically sustainable solutions to prevent the shoreline from getting closer to your property. Our state's shorelines are receding due to the increase in heavy storms, which can cause major problems for properties across the coastline. However, we have spent decades developing the most sustainable solutions to prevent the coastline from getting any closer. When you work with us, you can feel confident knowing that your property is protected. As the shores get closer and closer inland, there is no time to wait. Contact our team of experts today to preserve the property you live and work on.
Help Restore Our Shorelines Today